Art Exhibits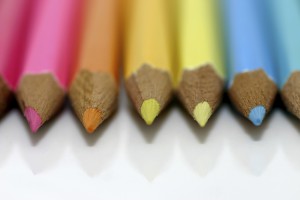 The Windham Public Library hosts local artists 4 times a year. For more information about displaying your artwork, please contact Sally Bannen at the Library.
CURRENT EXHIBIT

February 1, 2016 – April 30, 2016 : Ginger Brown
Being shown currently at the Windham Public Library are drawings in colored pencil and a few paintings by Ginger Brown, a graduate of the Massachusetts College of Art and Windham resident who has worked in commercial and publishing illustration. Ginger paints weekly with the Mill Painters at the Dana Warp Mill in Westbrook and is an ongoing drawing student of Kathleen Boldt of Brunswick. She is now teaching  Colored Pencil for Windham/Raymond Adult Education. Nearly 2 dozen pieces are displayed at the library, and will remain there through April 30th. Stop by to see these masterful pieces. Visit us online at www.windham.lib.me.us/exhibits for more information; or call the library for hours or for directions (892-1908). The Windham Public Library is located at 217 Windham Center Road.
Meet Ginger Brown in the library meeting room on Wednesday March 9th, from 5-7pm. No reservations required.
---
PAST EXHIBITS
November 1, 2015 – January 30, 2016 : Gwen Schaiberger
Over a dozen of Gwen's vibrant paintings of flowers, landscapes and abstracts adorn the library walls. Gwen Schaiberger graduated in 1970 with a degree in Fine Arts. After college, she continued her education, working in ceramics and teaching drawing and pottery. Although she dedicated most of her time to developing her pottery business, she painted as well. Gwen developed a style that focuses on color, light, and texture which is evident in the pieces currently on display at the library. "I enjoy the challenge of expressing a mood or feeling by merging color, texture, and form."
August 1, 2015 – October 31, 2015 : Diana Bushley Libby
Diana has painted for 40 years, starting with work at her gift shop– The Bread Board– which was located in Windham in 1976. There, she specialized in tole painting and large slate signs. In 2005, she decided to try her hand at painting on canvas. Being a history and genealogy buff, she drew upon local and family history for inspiration. The nearly two dozen pieces on display depict her love of family, history, and fond memories. Paintings of the North Windham Fire Department prior to the 1970's, the old Ben Miner's Chevron, several sea schooners, and many other interesting topics are to be seen adorning the walls of the library.
May 1, 2015 – July 31, 2015 : Lindsey Flint
The St. Joseph's College student has been creating art since she was quite young, starting with drawing and painting. She now enjoys most of the traditional art forms: drawing, painting, photography, and sculpture. "I find it the easiest to draw or paint whatever's on my mind. I find recreating photos or real life scenery sometimes frustrating, but I do use real life and photos for reference and study." She went on to say that her favorite subjects are animals and fictional beings or settings. On display are a dozen original acrylic paintings of various subjects.