Art Exhibits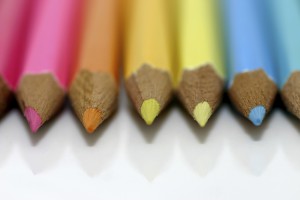 The Windham Public Library hosts local artists 4 times a year. For more information about displaying your artwork, please contact Sally Bannen at the Library.
CURRENT EXHIBIT

February 1, 2015 – April 30, 2015 : Robert Atterbury
Paintings by Robert Atterbury of Windham are currently on exhibit at the Windham Public Library. Robert began his lifelong love of art in the military, producing posters for the hospital as well as illustrations for United States Air Force Intelligence assignments. After studying art design with international artist John Ferren, he expanded his artistic skills by regularly creating cartoons for local newspapers and educational publications. Although Robert made his career in education, he found ways to incorporate his skills as an artist into his work– including art/visual aid constructions in East Africa. The artwork that he has displayed at the library show his interest in "rustic life patterns, far from the urban high activity… which flavor the lives of many who are enamored of peace, quiet." Over a dozen colorful landscapes, seascapes and other forms of paintings currently adorn the library walls. Stop by the library for a look at these colorful paintings.
PAST EXHIBITS
November 1, 2014 – January 31, 2015 : Mary T. Weston
Photographs by Mary T. Weston, local artist from the Presumpscot River Studios, are on display at the Windham Public Library now through January 31st. Mary lives on the Presumpscot River in Windham and focuses much of her photography and other artwork on the nature around her home. "I've moved to a small house with a studio beside the Presumpscot… I've downsized my possessions and my psyche. I want less clutter, less mental noise, more solitude. Maybe all I need now are the people I love, and the nature right outside my back door." For more information about Mary and samples of her work, go to www.presumpscotriverstudios.com
August 1, 2014 – October 31, 2014 : J. R. Sell
Artwork by John R. Sell, a resident of Gray, are on exhibit at the Windham Public Library now through October 31st. The abstract pieces on display are mixed media, with found objects incorporated into them. The vibrant colors accentuate the shapes and designs, giving the viewers plenty to take in. John is a Fellow Artist of ASAA and a member of many artist organizations, and his work is displayed at various museums.
May 1, 2014 – July 31, 2014 : Virginia A. March
Artwork by Virginia A. March of Windham will be on exhibit at the Windham Public Library now through July 31st. The nine-year-old artist has been drawing since the age of four and recently had her first art show at the Maine Charitable Mechanic Association Library in Portland. Her dream is to work in fashion or interior design, and she says that "drawing gives me the chance to create fashion, design and have fun."