Art Exhibits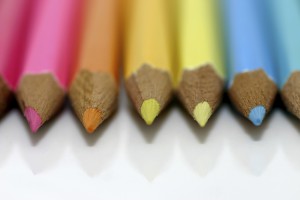 The Windham Public Library hosts local artists 4 times a year. For more information about displaying your artwork, please contact Sally Bannen at the Library.
CURRENT EXHIBIT

December 1, 2016 – January 31, 2017 : Nola Wallace
Mixed-media pieces by Windham Middle School student, Nola Wallace, will be on display through the end of January (2017). The six pieces on display portray a variety of subject matters, but all with a whimsical, fantastical vibe. Stop by the library to see these fun pieces.
---
PAST EXHIBITS
August 1, 2016 – October 31, 2016 : Liz Wisecup
Oil paintings by Windham resident, Liz Wisecup. A variety of subjects are on show with an emphasis on early Windham scenes which include the mill a Mallison Falls, Morrell's Livery Stable, and the late Peris Harding Hall's house. Liz has been painting for nine years after taking an adult education class with Pat Riley. Liz– a behavioral health RN at St. Mary's Hospital in Lewiston– gets great enjoyment from this hobby and encourages everyone to try their hand at painting– not for the outcome of the painting but for the relaxation which comes through the process.
May 2, 2016 – July 30, 2016 : Amy Meehan
Photographs by Amy Meehan of Old Town. Over fifteen vibrant photos adorn the walls, displaying landscapes from a trip to Scotland and close-ups of a variety of birds. The detail and colors encourage folks to take a moment to appreciate the beauty of nature around us– and around Scotland. Stop by to see these stunning pieces.
February 1, 2016 – April 30, 2016 : Ginger Brown
Drawings in colored pencil and a few paintings by Ginger Brown, a graduate of the Massachusetts College of Art and Windham resident who has worked in commercial and publishing illustration. Ginger paints weekly with the Mill Painters at the Dana Warp Mill in Westbrook and is an ongoing drawing student of Kathleen Boldt of Brunswick. She is now teaching Colored Pencil for Windham/Raymond Adult Education.