Art Exhibits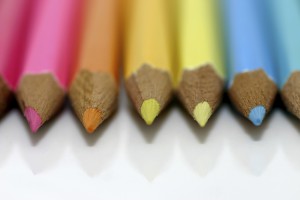 The Windham Public Library hosts local artists 4 times a year. For more information about displaying your artwork, please contact Sally Bannen at the Library.
CURRENT EXHIBIT

May 1, 2014 – July 31, 2014 : Virginia A. March
Artwork by Virginia A. March of Windham will be on exhibit at the Windham Public Library now through July 31st. The nine-year-old artist has been drawing since the age of four and recently had her first art show at the Maine Charitable Mechanic Association Library in Portland. Her dream is to work in fashion or interior design, and she says that "drawing gives me the chance to create fashion, design and have fun."
Stop by the library to see the nearly two-dozen pieces which are on display.
PAST EXHIBITS
February 1, 2014 – April 30, 2014 : Donna Rondeau
From the artist:
I've been drawing and painting since I could hold a crayon and brush.  I trained in Boston for a few years after high school at the School of Practical Art in Boston.  In 2001 I received a bachelor of fine arts in art from University of Maine, Gorham.   My senior show was at the Portland public library.  I haven't been in the gallery circuit since graduating.  I've just been painting and selling my paintings while working full time.  I retired in 2013 and am now devoting a lot of my time painting.  My focus is water colors now but my concentration at U of M was in print making.  I'll be showing a few selected prints along with my water colors.
November 1, 2013 – January 31, 2014 : Charlene Lee
Artwork by Charlene Lee, a Windham resident and established watercolor instructor. Over a dozen colorful landscapes and seascapes currently adorn the walls. Click here for more information about Charlene's work and her background.
August 1, 2013 – October 31, 2013 : John R. Sell
Artwork by John R. Sell, a resident of Gray– The pieces on display depict Maine's spectacular coast rendered in oil on canvas. John is a Fellow Artist of ASAA and a member of many artist organizations, and his work is displayed at various museums. More about him, and images of his work, can be seen on his website at www.jrsell.com .
May 1, 2013 – July 31, 2013 : Brenda McGuinness
Brenda McGuinness was born in Ireland and currently resides in Sebago, Maine with her husband and daughter. Having always had a passion for illustration, she founded 'ealainART in 2003, painting murals and later produced a range of hand painted t-shirts and vests. Since then, her collection has grown to include drawings, paintings and a series of language learning books available in Irish, Spanish and English.
The greater part of her work is child centered, in particular the animal storyboards in both sepia and soft color. They show animal adventures, with a humorous twist! These characters are brought to life with the use of acrylic and pencil. They show a less serious side to life, a side that's mischievous and playful.
Her work can be found in private collections worldwide. Please see more about her at www.ealainart.com