Art Exhibits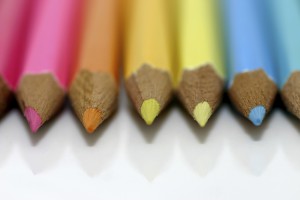 The Windham Public Library hosts local artists 4 times a year. For more information about displaying your artwork, please contact Sally Bannen at the Library.
CURRENT EXHIBIT

August 1, 2014 – October 31, 2014 : J. R. Sell
Artwork by John R. Sell, a resident of Gray, are on exhibit at the Windham Public Library now through October 31st. The abstract pieces on display are mixed media, with found objects incorporated into them. The vibrant colors accentuate the shapes and designs, giving the viewers plenty to take in. John is a Fellow Artist of ASAA and a member of many artist organizations, and his work is displayed at various museums.
Stop by the library for a look at these colorful pieces.
PAST EXHIBITS
May 1, 2014 – July 31, 2014 : Virginia A. March
Artwork by Virginia A. March of Windham will be on exhibit at the Windham Public Library now through July 31st. The nine-year-old artist has been drawing since the age of four and recently had her first art show at the Maine Charitable Mechanic Association Library in Portland. Her dream is to work in fashion or interior design, and she says that "drawing gives me the chance to create fashion, design and have fun."
February 1, 2014 – April 30, 2014 : Donna Rondeau
From the artist:
I've been drawing and painting since I could hold a crayon and brush.  I trained in Boston for a few years after high school at the School of Practical Art in Boston.  In 2001 I received a bachelor of fine arts in art from University of Maine, Gorham.   My senior show was at the Portland public library.  I haven't been in the gallery circuit since graduating.  I've just been painting and selling my paintings while working full time.  I retired in 2013 and am now devoting a lot of my time painting.  My focus is water colors now but my concentration at U of M was in print making.  I'll be showing a few selected prints along with my water colors.
November 1, 2013 – January 31, 2014 : Charlene Lee
Artwork by Charlene Lee, a Windham resident and established watercolor instructor. Over a dozen colorful landscapes and seascapes currently adorn the walls. Click here for more information about Charlene's work and her background.