Download Collections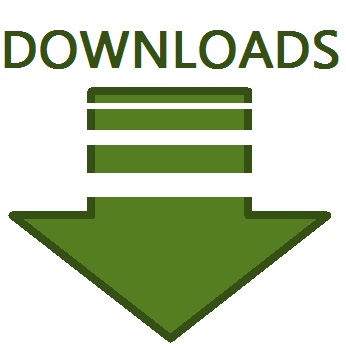 The Windham Public Library offers access to downloads through four services: our 3M Cloud Library, our subscriptions through Zinio, the Maine Infonet Download Library, and the use of our library's eReaders. Using one of our download libraries allows you to load eBooks and eAudios to your device. Don't have a device but curious how eReaders work? Borrow one of our devices, which are pre-loaded with eBooks. Read below for more information about each of these services.

---
Windham Public Library owns all of the downloadable eBooks and eAudios which are in our 3M Cloud Library, and the collection will continue to grow each year. The downloads are available for free to all Windham Public Library card holders with an active, 14-digit account in good standing.
---
The Zinio service makes digital magazines available without having to leave the comfort of your home! The downloads are available for free to all Windham Public Library card holders with an active, 14-digit account in good standing.

Zinio features
Our collection includes current issues of 50 digital magazines.
The digital magazines are full-print, full-color duplicates of the print magazine.
There is no limit– you can download as many magazines as you'd like.
Magazines can be read online or offline.
The magazines never expire (no overdue fines!) so you can hang on to them as long as you want.
Zinio Reader apps are available for all major devices.
Getting started is as easy as…

1– First time users will need to create an accounts with Zinio through the RB Digital Gateway website
2– Browse the collection and select a magazine.
3– Click CHECKOUT* If you want to load the magazines on your device, you will also need to get the appropriate app. App selections are available near the CHECKOUT button.

* Attention iPad and Android Users – after checking out a magazine in your browser, you will need to login to the app. To login, select Country = United States; State = Maryland; Library Name = Popular 50 eMagazine Collection and then enter your email/password. Our library name will not appear in the drop down box, so this is very important.
---
The Maine Infonet Download Library is a shared service of over 200 Maine libraries, including Windham Public Library. Thousands of eBooks and eAudios are available for free to any library card holder who has an active account in good standing and who is a member of one of the participating Maine libraries. Instructional FAQs and the catalog of items can be found on the Maine Infonet Download Library webpage.
If you are experiencing any problems with your Maine InfoNet account, contact our library and we'll try to help.
---

Need assistance with downloading?
If you need a hand with the 3M Cloud Library, Maine Infonet Download Library or your electronic device in general, our Reference Librarian can schedule time to sit down with you one-on-one (as time permits). Contact Barbara @ the Windham Public Library by phone (892-1908) or email: bkelley@windhammaine.us

---
The Windham Public Library has 4 eReaders in the collection which are available for our patrons to borrow. Our two Kindle Paperwhite devices and two Nook devices come pre-loaded with a variety of titles. No downloading is needed! The Paperwhites have juvenile selections and the Nooks have teen and adult offerings, but patrons of all ages are welcome to check out either. Each device circulates for 3 weeks using a Windham Public Library card. Reserve yours today, or check with a Circulation Desk if you are interested in borrowing a device.