Free Online Resources
MarVeL! : Maine's Virtual Library
Thousands of magazines, newspapers, and reference books are available anywhere in the State of Maine through the online resources of MARVEL! Maine's Virtual Library, a service of Maine InfoNet.  For more information, please contact Barbara by phone (892-1908) or email.
---
LearningExpress Library
LearningExpress Library is an interactive online learning platform featuring over 770 practice tests, tutorials, and eBooks related to job search and workplace skills improvement, career certification and licensing exam preparation, college entrance and graduate school admissions exam preparation, GED exam preparation, and basic skills improvement in reading, writing, and math, for all ages.
You will get immediate scoring, complete answer explanations, and an individualized analysis of your results. In addition, you will find interactive popular software tutorials/courses that are video-based and allow you to learn at your own pace.  Click here to get started.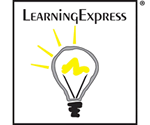 ---
Ancestry Library Edition
Ancestry Library Edition (use is only from within a public library) is a history and genealogy resource  that includes more than 7,000 databases with billions of historical records on individuals, families, and places.  Sources include censuses, vital records (birth, death, marriage), immigration records, family histories, military records, court and legal documents, directories, photos, and maps. For more information, please contact Barbara by phone (892-1908) or email.