Children's Room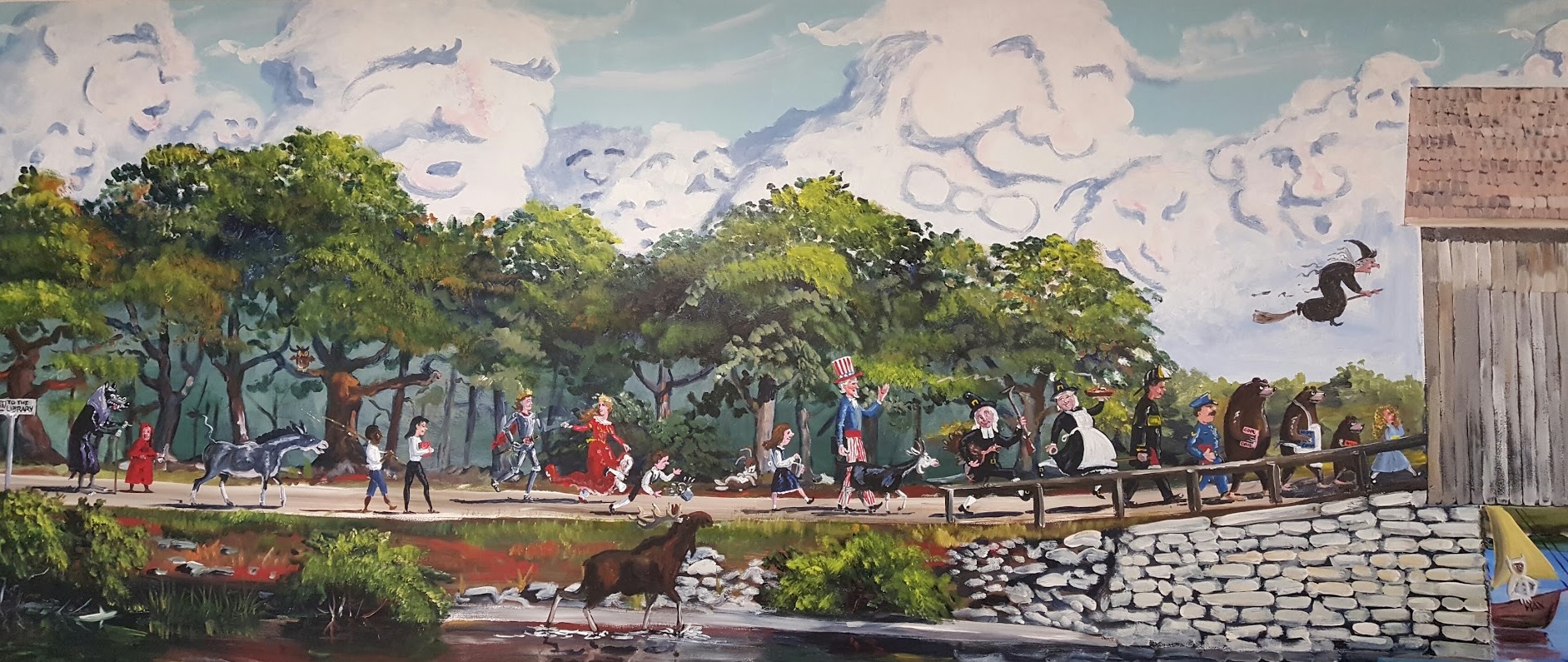 Welcome to the
Windham Public Library Children's Room

page!
---
Things we want you to know about us:
---

Active Play Space
We have a variety of items to engage young minds: a train table, wire and bead maze, latches boards, a chalk board, magnetic letters, a foam alphabet puzzle rug, and more!
---
Book-In-A-Jar
Each month, the Children's Room recycles an old picture book, shreds it, and features it as our Book-In-A-Jar. Can you guess which picture book it is? There will be a small prize in your future if you can figure it out.
---
Cornerstones of Science
We show off a new science display every month. It includes related books, visuals worth talking about, coloring sheets, and a hands-on activity. We've had displays on a variety of topics such as cooking, simple machines, zoology, and inventions just to name a few.
Ask us about our circulating telescope and circulating microscope from the Cornerstones of Science!
---

Early Literacy Station
This learning tool is pre-loaded with over 60 programs of educational software. Free for any child– from ages 2-11– to use at any time.
---
Each backpack has a variety of fun and captivating items included such as books, games, identification charts, binoculars, and maps relating to the subject. Each can be checked out from the Circulation Desk for a one week period.
---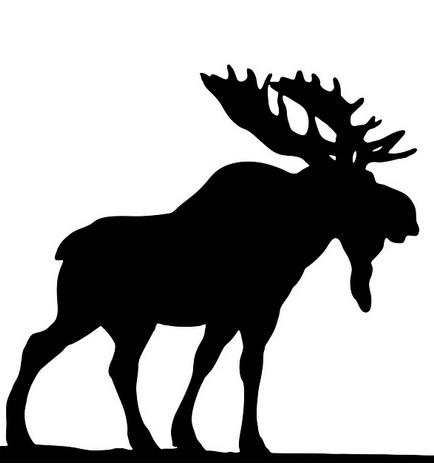 Passes
We have a variety of passes to local attractions available for patron use. Contact the library (207-892-1908) for more information.
---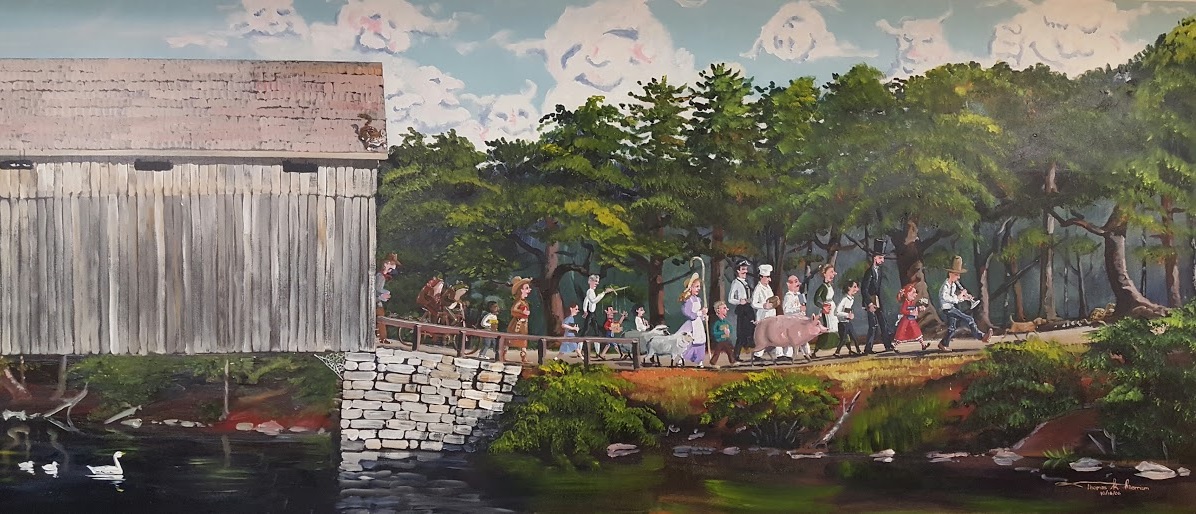 Details of mural by Thomas Merriam (2006) from Children's Room of Windham Public Library