Children's Room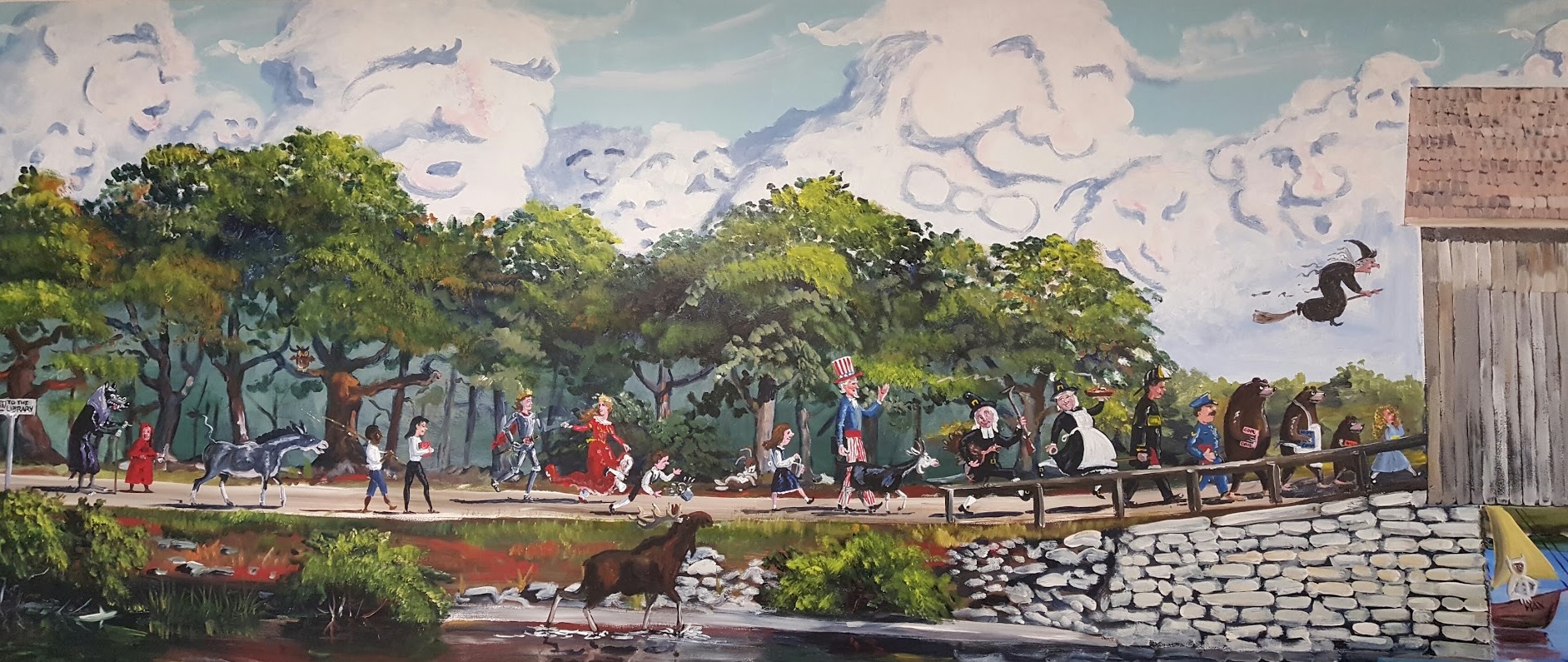 Welcome to the
Windham Public Library Children's Room

page!
---
Things we want you to know about us:
---

Active Play Space
We have a variety of items to engage young minds: a train table, wire and bead maze, latches boards, a chalk board, magnetic letters, a foam alphabet puzzle rug, and more!
---
Book-In-A-Jar
Each month, the Children's Room recycles an old picture book, shreds it, and features it as our Book-In-A-Jar. Can you guess which picture book it is? There will be a small prize in your future if you can figure it out.
---
Cornerstones of Science
We show off a new science display every month. It includes related books, visuals worth talking about, coloring sheets, and a hands-on activity. We've had displays on a variety of topics such as cooking, simple machines, zoology, and inventions just to name a few.
Ask us about our circulating telescope and circulating microscope from the Cornerstones of Science!
---

Early Literacy Station
This learning tool is pre-loaded with over 60 programs of educational software. Free for any child– from ages 2-11– to use at any time.
---
E-Books
We have 2 Kindle Paperwhite eReaders available for our patrons to borrow. They are pre-loaded with a variety of juvenile e-books; no downloading needed! Each device circulates for 3 weeks using a Windham Public Library card. Check with the Circulation Desk if you are interested in borrowing a device.
---
I-pads & educational games
Each ipad is complete with interactive, educational accessories and loaded with programs to promote digital literacy, math, and reading in young children. For use in the library. Ask in the Children's Room.
---

Library Circulating Backpacks
Each backpack has a variety of fun and captivating items included such as books, games, identification charts, binoculars, and maps relating to the subject. Each can be checked out from the Circulation Desk for a one week period.
---
Passes
We have a variety of passes to local attractions available for patron use. Contact the library (207-892-1908) for more information.
---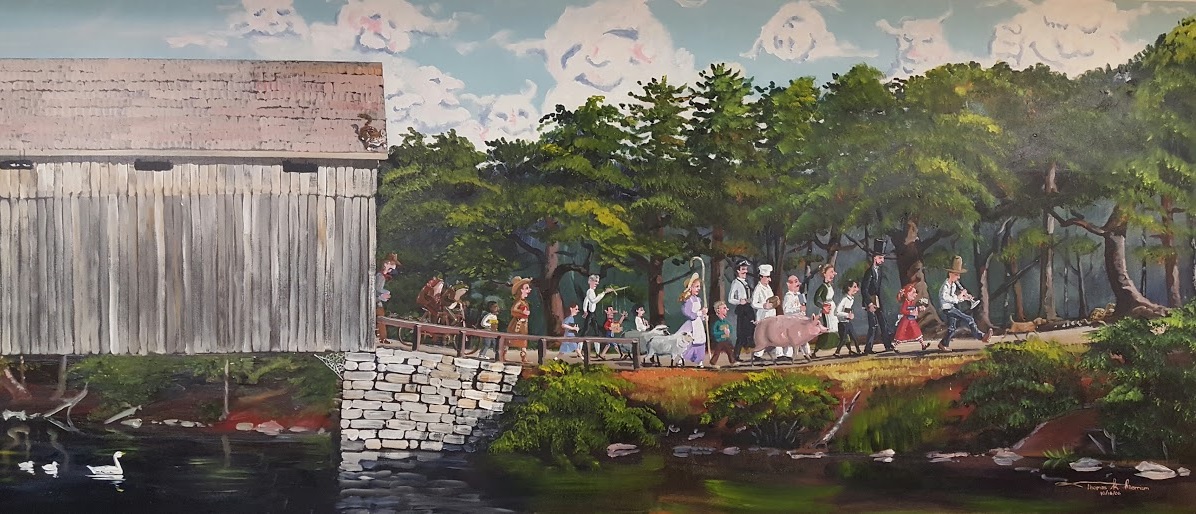 Details of mural by Thomas Merriam (2006) from Children's Room of Windham Public Library