Children's Summer Reading
2022 Children's Summer Reading
Baby-Pre-K
Earn Prizes by doing five practices that help support literacy: singing, talking, reading, playing, and writing! This program is for babies through those entering kindergarten.
K-6 Grade
Earn prizes by doing fun activities like reading, playing outside, and viewing library programs all summer long! This program is aimed at kindergarteners through sixth graders.
Story Time
Mondays @ 10:30 - 11:15 am
Children up to age 5 and their parents/caregivers are invited to join us. This interactive program includes stories, songs, fingerplays, dancing and more, followed by a simple craft. Will meet outdoors unless there is inclement weather. Feel free to bring your own seating.
Books & Babies (July/August)
Tuesdays @ 10:15 am - 10:35 am
Appropriate for children from birth - 24 months. Program lasts approximately 20 minutes and includes songs, fingerplays, and a story. Will meet outdoors unless there is inclement weather. Feel free to bring your own seating.
Down to Earth
Tuesdays, June 21 - August 9 @ 2:00 - 3:00 pm
This summer you will learn a different gardening technique each week using a nice combination of seeds and plants, along with planting them in a variety of creative containers. You will also get to make handy garden tools, plant markers, a wooden structure to attract wild birds, and learn how to test soil, press flowers, and how to save your seeds for next season. Program will be outside, unless there is inclement weather. Pre-registration is preferred. For grades 2 - 6.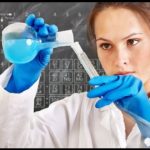 Lab Coat Adventures
Wednesdays, June 22 - August 10 @ 3:00 - 4:00 pm
Put on a lab coat and be energized with our hands-on experiments. Program topics will range from astronomy to zoology. This science program is designed for students in grades 2-6 and parents/caregivers are encouraged to stay. Some programs will be outside, weather permitting.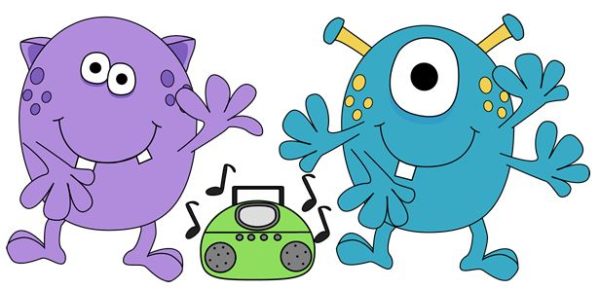 Dance Parties
Thursdays, June 30 - August 11 @ 10:30 - 11:00 am
Put on your dancing shoes and come down and boogie with us on Thursday mornings! Aimed at toddlers, preschoolers, and their favorite adults. Outdoors unless inclement weather. Feel free to bring your own seating.
Sparks' Ark
Thursday, June 23 @ 10:00 - 11:00 am
If you love animals, then don't miss this unforgettable Sparks' Ark program. They will entertain and educate you with a variety of their live outdoor critters. Co-sponsored with Windham Parks and Recreation and open to all ages. This program will take place at the Windham Middle School Gym.
Park Clean Up!
Monday, June 27 @ 2:00 - 3:00 pm
Help us clean up Donnabeth Lippmann Park! In honor of this year's summer reading theme of healthy oceans and bodies of water, we're going to spend an hour cleaning up the park. We will have some gloves and bags, but feel free to provide your own. Elementary school age and up.
Magic with Alola the Magicianne
Monday, June 11 @ 2:00 - 2:30 pm
Summer is a magical time of year so why not add more amazement to it? Join us for a good old fashioned magic show with Alola the Magicianne.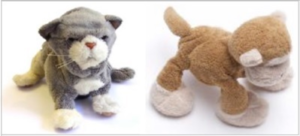 Stuffed Animal Sleepover
Tuesday, July 19 - Wednesday, July 20
What kind of mischief can your stuffed friend get up to at the library? Drop them off for our sleepover to find out. Participants will get a slideshow of their friends activities, and a small surprise. Friends should be dropped off during the library's open hours on July 19th and picked up on the 20th. Registration is required.
Wicked Fun Beach Ball Day
Monday, July 25 @ 2:00 - 3:00 pm
Join us for whimsical challenges using beach balls, pool noodles, hula hoops and leaf blowers. Different stations will be set up in the Middle School Gym for groups of players to navigate their beach balls through various obstacles. You and the beach balls will be blown away. Aimed at Kindergarten - 6th grade.
Family Art Day
Wednesday, July 27 @ 10:30 - 6:30 pm
Join us for a day of celebrating art! Come to one of our various classes, or play with the art supplies scattered around inside and outside the library. Get messy, have fun, and embrace your inner artist. For all ages.
Lobstering in Casco Bay
Tuesday, August 2 @ 5:00 - 6:00 pm
Captain John will be bringing live lobsters to the library so you can see them up close and watch him demonstrate the workings of a trap. This will be a great opportunity to ask many questions and appreciate one of Maine's famous icons and oldest professions. Aimed at ages 5 and up, including grown-ups.
Tales of the Deep
Monday, August 8 @ 6:00 - 7:00 pm
Meet Marine Biologist Addie Waters and hear about many of the interesting things she does for work. She will share her lively stories from Antarctica and even let you try on some of the amazing gear she had to wear at the South Pole. Aimed at grades K-5 and their favorite adults.
Indoor Mini Golf
Friday, August 12 - All Day
Come play mini golf indoors at the library! A small, colorful course will be set up in the meeting room for a family fun activity. There will be a limit of one group at a time. Pre-registration is required: 10:00-10:30, 10:30-11:00, 11:00-11:30, 11:30-12:00, 1:30-2:00, 2:00-2:30, 2:30-3:00.
For more information please contact the children's room at 207-892-1908 ext. 4.