Services, Collection Access, & Policies
Services
Computers, Printing, Faxing, and Copying
Public computers are available in both the Adult and Teen areas. Printing is available: .10 per page for black and white and .25 per page for color.
The public-use copier is located in the main lobby. Copies are .10 per page for black and white copies.
We have a fax machine which is available for public use. Local or toll-free: $1.00 for first page; $.25 for each additional page. Long-distance: $3.00 for first page; $1.00 for each additional page. Incoming (through 207-892-1915): $.25 per page.
---
Income Tax Forms
At any time during the year, we can print out accessible tax forms (state or federal) through the appropriate website for $.10 per page. From early February through April, we may also have basic federal forms and booklets available at the Help Desk upstairs. Call (207-892-1908 ext. 5) or visit the Help Desk upstairs for assistance.
---
Internet Access and Wireless Printing
Free internet access for all wireless capable devices is available throughout the library. No password is required; select WPL-2
Wireless printing is available for all mobile devices, including laptops, tablets and smartphones. Submit print jobs from home or in the library and print from the public printer on the 2nd floor of the library. Contact the Help Desk (207-892-1908 ext. 5) for more information.
---
Collection access and account information

Minerva is our statewide shared library system which gives you access to millions of items. With your Windham Public Library card, you can borrow items from other Minerva libraries with a click of a button. All for free! If you have questions, contact the Help Desk (207-892-1908, ext.5). cc
How to access your account, renew your items, and/or place requests online
How to request items that are not offered in Minerva (Special Requests)
Managing your account and checking out with cloudLibrary: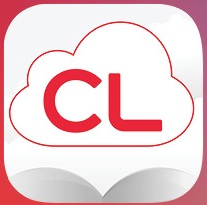 Your cloudLibrary app just got better!
A new, exciting service is now available in the cloudLibrary app. You can now check out your own items while you are in the stacks of the library right from the app! Skip the line and be out the door with your items quickly and efficiently. All information about borrowed items including titles and due dates can be discovered right from the app with ease. You can renew items, mark them as read, favorite them, and receive reminders about due dates. If you have questions, contact the Help Desk (207-892-1908, ext.5).
.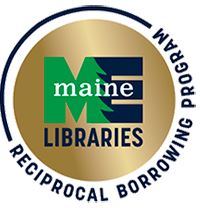 The Maine Reciprocal Borrowing Program allows anyone with a valid library card from one of the participating libraries to visit any of the other participating libraries and check out materials in person. It's referred to as "walk-in" borrowing because it essentially turns your local library card into a "statewide" library card!
---
Policies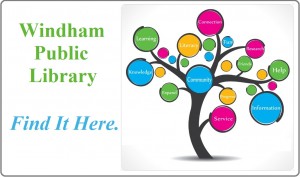 Code of Conduct Policy
---
More information
Please contact the Library Director, Jen Alvino, if you have questions about our policies, the services we offer, or any other concerns about the Windham Public Library.