Children's Summer Reading
2023 Children's Summer Reading
2023 Children's Summer Reading Challenge
Find Your Voice with the Windham Public Library Children's Summer Reading Program! From June 12 – August 12 we will have programs, activities, and challenges to engage your brain and help you learn about yourself. Earn prizes by completing activities on bookmarks! The first bookmark earns you a free book! Every completed bookmark after that gets you a choice from a selection of small prizes.
Completed bookmarks must be turned in by August 31st!
Register and get your materials in person at the Children's Desk or sign up below and print a copy of the challenge from home.
Books & Babies
Tuesdays @ 10:15 - 10:35 am
Appropriate for children from birth - 24 months. Program lasts approximately 20 minutes and includes songs, fingerplays, and a story. Will meet outdoors unless there is inclement weather. Feel free to bring your own seating.
Outdoor Movement
Tuesdays, June 20 - August 8 @ 2:00 - 3:00 pm
Let's get physical! Join the children's department for yoga, improv games, obstacle courses, hula hoops, dancing, and other activities to get us moving around and engaged outdoors. Open to kids and their families from K-6. This program is weather permitting and will meet outside the Children's Room.
Preschool Story Time (Starting in July)
Wednesdays, July 5 - August 9 @ 10:30 - 11:00 am
Children up to age 5 and their parents/caregivers are invited to join us. This interactive program includes stories, songs, fingerplays, dancing and more. Will meet outdoors, weather permitting. Feel free to bring your own seating.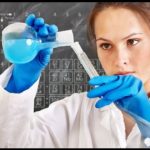 Lab Coat Adventures
Wednesdays, June 21 - July 16 @ 2:00 - 3:00 pm
Put on a lab coat and be energized with our hands-on experiments. Program topics will range from astronomy to zoology. This science program is designed for students in grades 2-6 and parents/caregivers are encouraged to stay. Some programs will be outside, weather permitting.
Dance Party
Thursdays, June 22 - August 10 @ 10:30 - 11:00 am
Put on your dancing shoes and come down and boogie with us on Thursday mornings! Aimed at toddlers, preschoolers, and their favorite adults.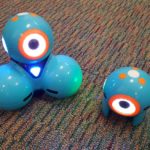 Fun with Tech Toys
Fridays, June 23 - August 11 @ 10:00 am - 3:00 pm
The children's room has a Dash and Dot robot, Osmo pieces, and more! Check out some of the fun tech-based toys we have for you to play with in the children's room. Some tech toys are appropriate for those as young as 4!
The Silver Circus
Thursday, June 29 @ 10:00 - 11:00 am
How do you do something as big as a circus when you're only one person? Featuring spectacular magic, juggling, physical comedy, and tons of audience participation, this is a one-of-a-kind exhibition of skill and comedy. Co-sponsored with Windham Parks and Recreation and open to all ages. This program will take place at the Windham Middle School Gym.
Karaoke Night!
Monday, July 26 @ 6:00 - 7:00 pm
Raise your voice in song with us during karaoke night Be a solo star or sing as a family. Family-friendly songs only, please. All singers welcome.
Calm as a Critter
Friday, July 7 @ 10:00 - 11:00 am
Come practice way to calm your mind. This can help when you are anxious, angry, scared, or feeling another strong emotion. Wear comfy clothes. Open to ages 3 and up.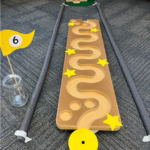 Indoor Mini Golf
Monday, July 10 @ 11:00 am - 4:00 pm
Come play mini golf indoors at the library! A small, colorful course will be set up in the meeting room for a family fun activity. There will be a limit of one group at a time. Pre-registration is required: 11:00-11:30, 11:30-12:00, 1:00-1:30, 1:30-2:00, 2:00-2:30, 2:30-3:00, 3:00-3:30, 3:30-4:00.
Magic with Alola the Magicianne
Friday, July 14 @ 10:00 - 11:00 am
Summer is a magical time of year so why not add more amazement to it? Come join for a good old fashioned magic show with Alola the Magicianne. Best for ages 4 and up.
LEGO Party
Monday, July 17 @ 2:00 - 5:00 pm
Get your brick on! Let your imagination run wild or join an engineering challenge using LEGO. The library will provide the materials, you provide the creativity. Creations must stay at the library, so bring your camera to capture your designs. No registration is required and the program is open to children in grades K-6.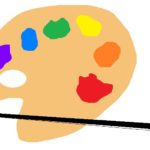 Family Art Day
Monday, July 24 @ 11:00 am - 4:00 pm
Join us for a day of celebrating art! Play with the art supplies scattered around and outside the library. Get messy, have fun, and embrace your inner artist. For all ages.
Mermaid Party
Friday, July 28 @ 2:00 - 3:00 pm
Mermaid fans-- swim over to the library for a party celebrating all things under the sea! We'll spend an hour celebrating our aquatic friend. Best for ages 3 and up.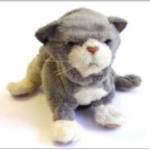 Stuffed Animal Sleepover
Tuesday, August 1 - Wednesday, August 2
What kind of mischief can your stuffed friends get up to at the library? Drop them off for our sleepover to find out. Participants will get a slideshow of their friends activities, and a small surprise. Friends should be dropped off during the library's open hours on August 1st and picked up on the 2nd. Registration required.
Eat Well Play Hard: Healthy Eating with SNAP-Ed!
Wednesdays, August 2 - August 30 @ 2:00 - 3:00 pm
Join Maine SNAP-Ed and the Windham Public Library for a five-week hands-on series about building nutrition and physical activity! We'll sample food, learn about healthy eating, and get our bodies moving! This program is for ages 3 and up.
Fire & Ice with Mad Science
Friday, August 4 @ 1:00 pm
Get ready for some sizzling excitement! Join us for SAFE and scientific fun with fire and ice! In the show, children will explore the three states of matter and learn about the amazing properties of fire and combustion. There will be a hands-on activity as well! Pre-registration preferred. This program will take place at the Windham Middle School.
The Science (and Taste) of Pickling
Monday, August 7 - 5:30-6:30 pm
Join Master Food Preservers from UMaine Cooperative Extension to learn all about pickling! We'll learn about pH levels, identifying spices by smell, taste pickles, and more! For those going into 3rd grade and up.
For more information please contact the children's room at 207-892-1908 ext. 4.