New Windham Public Library logo
Click here to see our wonderful new library logo.
---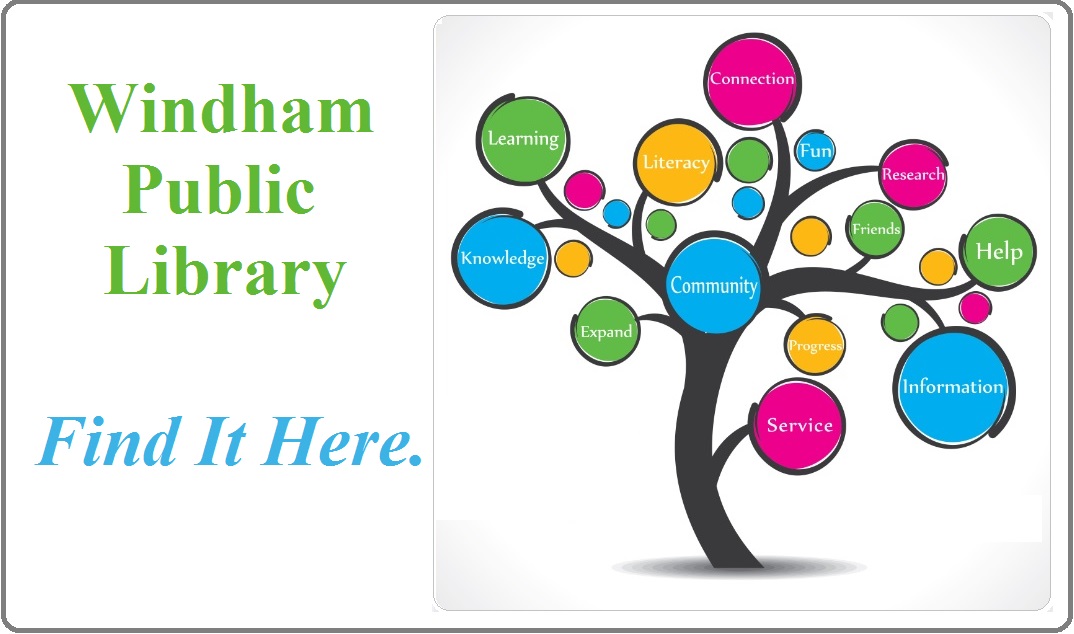 As part of our ongoing work towards joining the statewide library system, and as part of the work needed to start our own downloadables collection, we are currently upgrading and replacing all patron library cards. Stop in today to get your new card which displays our new logo.
---
Click here for pictures from our Declaration of The Right to Libraries event…
Why did the chicken cross the road?
Click here to find out, and for more information about our event for Tweens and Teens to celebrate National Library Week…